Introduction: This is my attempt at story making. I know you don't usually see me doing this but eventually i decided to take the plunge. Anyway, This story takes place in a world you have never heard off. A digital world connected to our world in real time as well as many other worlds like pokemon, monster hunter, Legend of zelda (My favorite world obviously) and many more. But Gunpla has become a popular franchise in the universe so far all thanks to LORD ROMULUS and his invention of Cyber World 4. now, The time has open up for another epic tournament. The Gunpla builders cup and gunpla battlers and fans from across the globe will come to witness the greatness that is GUNPLA BATTLING. LET THE TOURNAMENT BEGIN!!
PS: I do not own any of the characters in the story and that i do not own Gundam or its franchise. This is just a fan story so please don't sue me Also, All Art and Gunpla custom photos are owned by their owners and that i will change many titles to avoid copyright. Then again, enjoy:
Characters:



Guilmon -
The main character who has been a loner all of his life until he met veemon. After a few battles here and there, the duo decided to form a team that will go down as the greatest in the universe. Thus, DRAGONFIRE was born. They made it their promise to become the best team in the universe and to prove to the world that they are, they entered the GUNPLA BUILDERS CUP tournament. Guilmon controls the KAMIKI DRAGON GUNDAM, A modified version of the Kamiki burning gundam
VEEMON -
Guilmon's Best bud and his teammate. After losing his partner in the digi world, veemon was left out as orphan all alone his entire life. That all changed when he met guilmon and became friends with him. let's just say, this is guilmon's player two in life. both veemon and guilmon entered the GUNPLA BUILDERS CUP tournament to prove to the world that they are the strongest in the universe. Veemon controls the LIGHTNING GUNDAM FULL BURST, A modified version of the Lightning Gundam full burnem
RAIER -
Although new to Gunpla battling, This little jaguar has been working hard to get in to the upcoming tournament. After beating a few matches in the qualifier of his country, Raier rewarded himself with the invitation he needed to participate and so, went off to the GUNPLA BUILDERS CUP tournament. Raier controls the GENESYS GUNDAM, A legendary model kit that no model can comprehend with
Bonnie -
This fellow ailen crashed landed on earth about a couple of years ago. After escaping from area 51, She was given a second chance to live among us thanks to LORD ROMULUS. her ID profile renewed and her kind no longer a threat to mankind, She searched for the next fun event that she can crash. Eventually she heard about a tournament with an insane prize and so she entered the GUNPLA BUILDERS CUP tournament. Bonnie controls the Intimidating KSHATRIYA X, A model she built herself while scavenging through Romulus' stockpile
SVEN -
He spends most of his time playing video games and having fun with his two friends SOL the guilmon and YAMI the veemon. When he bought a strange package online, He thought he was getting another of those cool action figures he wanted for his birthday. Turns out it was a model kit with an invitation for 3 to the GUNPLA BUILDERS CUP Tournament. and so with confidence and big support from his friends, Sven is ready to face new foes. Sven controls the HI VICTORIA GUNDAM, The said model kit he received in the package
MINNOW -
This dragon has found its way into our world through a new digi world that is unknown even for Cyber world to detect. After leaving his home world and entered into this world, He believed that earth was full of fun and interesting activities for him to do. Unfortunately, he ended being bored with all thsi and wanted to meet some friends that are just like him. So he decided to participate in the GUNPLA BUILDERS CUP Tournament in search of a friend and a potential rival that shares his passion. Minnow controls the TRANSIENT EXTREME GUNDAM, A model that was given to him by his mentor.
Dorumon -
Average digimon doing normal kid stuff by day, super awesome rockstar by night. this fellow spends most of the day chatting with guilmon and sparring with other gunpla builders as well as hang out at the arcade. but when Showtime calls, He rocks the world with his voice and superb guitar solos. Right after a successful concert in the digi world, Dorumon received an invitation for an upcoming tournament scheduled next week. He happily accepted it thinking that if he can gain more fans, his band will be more popular. And so, He enters the GUNPLA BUILDERS CUP Tournament with an album of songs in his mind to keep the battle super intense. Dorumon controls the GYANCELOT Z, A modified version of the popular GYAN
Darkmon
- Veemon's rival. Ever since he heard about the tournament, He was so excited to get that invitation he needed to enter. But it never came. So, he did an alternative solution build the best gunpla model kit out there and just though the qualifiers. eventually, he became so famous that he was dubbed the black savior and he glorified his new nick name. When he finally got the invitation, he double prepared his model for the epic battle at the GUNPLA BUILDERS CUP tournament and fufill his long dream to battle veemon. Darkmon controls the GUNDAM ASTREA BLACKHEART, the superb successor to the Astrea line itself. Or so what he believes
RUDRAGON -
The dragon came into the qualifier because he wanted to have fun. He believed that new friends and new rivals will spark his imagination for new art and new dreams. He entered the GUNPLA BUILDERS CUP Tournament after receiving an invitation from his closest friend MAKO. His dreams might become reality as he prepares for the tournament. RU controls the JUSTICE ALPHA GUNDAM, His birthday present he received from his friends.
LORD ROMULUS -
Self made billionaire and the sole owner of cyber world. Essentially he looks for better ways on how to improve cyber world as more dimensions were discovered and that he can spread the popularity of Gunpla to all. Now, He works on his greatest plan yet: Host the world's greatest tournament known as the GUNPLA BUILDERS CUP. With this tournament underway, He hopes in searching for the greatest gunpla fan in the universe. When not hosting a tournament or doing any business outside our world, He enjoys a little combat in his AMAZING STRIKE FREEDOM GUNDAM RS, A highly modified version of the original model based on Romulus' design.
SUMMARY:
Somewhere in new york city. The R tower is buzzing here and there powering the Cyber world grid, A bridge connetion system that holds all the worlds discovered and keeps it that way. Now you may never see this grid in real life but it is there and keeping it in check is a highly cautious and responsible computer AI named ARIS who wathches the grid from the inside making sure that nothing bad happens. She also informs Lord Romulus about everyday status and newer things that is happening in the world and the worlds beyond. Essentially, Romulus is updated every 24 hours thanks to her intellect. One night, Romulus is having a chat with his secretary Jasmine who is helping Romulus host a tournament for the Love of Gunpla. They also chat about How will they get the world's attention and What prize awaits the winner of the said tournament. When they were done chatting, They proceeded to a secret room where Jasmine shows him the plans of the tournament.
"So, With all this said and done I think this gonna be a fine tournament indeed."
"It will be the biggest you have ever hosted my lord. I can't wait to see all the spectacular builders who will show what they have in store for us."
"We will just have to wait and see. BTW, We need a qualifying round 1st, Then an elimination round, Then a semi final battle and the finals comes last."
I see my lord. But since you're the host should you at least spice things up a bit for our competitors?"
"I could try."
Just then one of his servants called him up.
"Sir, you're chopper is ready"
"Good. I'll meet you up there when i'm done"
And so Lord Romulus prepares for his trip. He kissed his secretary goodbye before leaving
"Good luck my lord"
"I'll see you soon when i get back. BTW, is the model kit ready yet?"
"The gunpla is in your suitcase. Do have a good time there"
Lord romulus then leaves his room and heads to his chopper. On the chopper, Romulus began to wonder what new faces will he encountered when he gets and more importantly, What new battles will he witnessed soon
"Father always told me that every move i make can be for good or bad. But let's just say, I think i made you proud"
END OF INTRO AND NOW WE CUE THE MUSIC. HIT IT!!
EPISODE 1: THE DRAGON'S AWAKENING
Somewhere in japan, Two dragon digimon are walking to a mall across akihabara. These two were guilmon and veemon. The duo headed out in search of new gunpla to really optimize their game.
"Boy, i cant wait to see what new toys he has for us now" Guilmon said happily strolling along
"Me too. In fact, I bet there is more of those new action i wanted so much" Veemon said in excitement
The duo then made their way to AGUMONLAND, were they're greeted with newer and more happy looking friends. As they walked through the many isles, They met up with a new digimon they never met before. He was blue like veemon but took a guilmon like form. He was wearing guilmon gloves and carrying a small backpack with a cubone on it. Surely, This Meant a new friend for the duo and they maximized this chance. "HEY!!" The little dragon turned around, His crimson eyes dazzling with curiousness. He saw two digimon standing in front of him looking exactly like his friends except that they dont have hair. The little dragon was nervous at first, But he smiled happily ready to meet this unfamiliar duo.
"Hello there. What's your name?" Guilmon asked the blue dragon
"I'm Sven. Nice to meet you" The little dragon replied raising a claw in hopes for a handshake. The duo look a bit surprised at his features. He may be small but he has a lot of confidence as if he met their kind before. They also notice a few Mash ups with this guy. He had Yellow stripes instead of black like a normal guilmon would have. He had a V shaped symbol on his head and a Biohazard symbol on his belly. Clearly, In their minds this dragon is a big time mash up of both guilmon and veemon DNA but they did not want to tell him about it as they knew from a chat online so they kept it hush.
"UMM... is there a problem?" Sven asked with his ears pointing down.
"NO! NO! We were just wondering How you got the cubone backpack. It looks super cool on you"
" Yeah and uhh merchandise like that costs lots of money you know"
Sven looked at them oddly. He know that This is not like Sol and Yami. But he slowly appreciated them more and more.
"Oh My backpack? Well, A friend of mine gave it to me as a gift. I just really hope i can see him again"
The duo began to appreciate Sven more and more as their conversation went on.
"So guys. You mind letting me know who are you then?" Sven asked.
"I'm guilmon. This here is my friend veemon. We aim to become the strongest in the universe"
"WOW!! I aim for the same goal too."
The kids were then greeted by a strange new figure. It had a jaguar like appearance and wears clothes. It also happens to be Guilmon's closest friend.
"Hey Guilmon. Who's your new friend here? Think he will be good for a spar"
Sven was so unsure about this new kid that his ears began to point down thinking that his new friends just ignored him.
"Hey kid. My name is Raier" The jaguar introduced politely. "What's your name?"
Sven looked up and nervously began to smile knowing that he has never seen a species like him before in his world. But he seemed friendly so his nervousness was washed away pretty quickly.
"I'm Sven. Man, you have really good abs there kid. Did you work out?"
Raier began to laugh just thinking about it.
"Well, I do exercise every 2 to 5 days to keep fit. It makes up for my photo shoots i do one week at a time"
Sven then began to smile some more.
"Alright Raier, What do you exactly shoot one week at a time?"
"Why do you want to know about
"Just curious really. I have never heard about your work or what so ever"
"Well, I have a super cool underwear collection that i usually own myself and i want to show it of on Furnation"
Sven laughed just wondering about what happened one night when he accidentally found yami's underwear drawer and decided to wear one of them.
"Well, Heheh. This is truly the get together right guys?" Guilomn asked everyone. They all agreed but not before they were greeted by another of guilmon's friends.
"Whoa there boys. You can't have a get together without me now can you. My name is bonnie to all of you noobs out there and let me remind you guys that i'm the star of this show".
"Of course bonnie. We all know that you are the star diva. But show some respect for the new kid"
Bonnie looked at Sven who happily introduced himself.
"Hi there. I'm Sven. great to meet you" He happily said raising his right claw again for a hand shake.
"Well aren't you The cutest little thing I've seen in my entire life. Tell you what, As soon as this is all over i'll treat you with some ice cream if that's ok with you"
"Oh yes thank you. YAY!! ICE CREAM!" Sven shouted in excitement.
"I'll go with you guys if you want"
"Alright. let's go"
But before the kids can go their seperate ways, Agumon approached them.
"My My. With this many customers at my shop talking about new friends and bonds, I think you should all start a club"
Everyone agreed with Sven grinning.
"Hmm, I guess you are all here for new gunpla for the upcoming tournament. Very well, I'll gladly be at service for your Gunpla needs"
Everyone started selecting the best gunpla kits in the shop. well, except little Sven who appears to be shy.
"Hey kid, Is there i can help you with?" Agumon asked sven politely.
Sven pointed at what appears to be an Age FX gundam. Clearly he wants that one for the tournament but its so high up that he could not reach the box. Agumon then grabbed the box from its shelf and gave it to Sven.
"There you go. One Age Fx just for you"
"Thanks. But i already have one. However, This will be the one i'll use in the qualifier rounds"
With their final decisions made, The gang heads over to the cashier where agumon is waiting for them.
"Alright folks step right up and get your robots officially registered for the GUNPLA BUILDERS CUP qualifying round"
He then brought out a list of competitors competing in the said tournament. The list goes as follows:
Guilmon - Build burning gundam
Veemon - Lightning gundam
Bonnie - Kshatriya
Raier - Shining Gundam
Sven - Age FX Gundam
Dorumon - Zaku F2000
"Wait, Dorumon is competing in this tournament too?" Guilmon asked agumon.
"Yep. He bought a gunpla model kit here a while ago. said he needed it to surprise his friends"
And with their final transactions made, The group left AGUMONLAND and headed off. Sven was trailing raier and bonnie so that he can get his ice cream but not before saying good bye to Guilmon and veemon.
As they left the mall, The duo quickly talked about the new friends they encountered on their adventure.
"That was fun right veemon?"
"Yep. Boy i'm super excited for the tournament already. It making me hype!"
"Yeah!! And i bet there will be new friends for us to meet too"
The duo then headed home to prepare their bots for battle.
END OF EPISODE 1. NOW CUE THE ENDING:




NEXT TIME ON GUNDAM BURNING KNIGHTS. OUR COURAGEOUS DUO HAVE FINALLY MADE TO THE EPIC QUALIFYING ROUNDS OF THE GUNPLA BUILDERS CUP TOURNAMENT ALONG WITH NEW FRIENDS. BUT WHAT CHALLENGES WILL THEY ENCOUNTER AND HOW WILL THEY FIGHT BACK? TUNE IN NEXT TIME FOR THE NEXT EPISODE:


EPISODE 2: THE KICKOFF ARRIVES! LET THE TOURNAMENT BEGIN!! DON'T MISS IT!
These are the other bots in the tournament. Enjoy!
Guilmon - Build Dragon Gundam Try Dragon Gundam (Reserved)
Veemon - Lightning Gundam V Lightning ZV Gundam (Reserved)
Agumon - Winning Gundam assalut type Winning Brave Gundam (Reserved)
Raier - Shining kaiser gundam Superior Exia gundam (Reserved)
Bonnie - Kshatriya Buster Gadessa Mantha (Reserved)
Sven - Gundam Age O2 Strider Gundam Age 03 Cosmos (Reserved)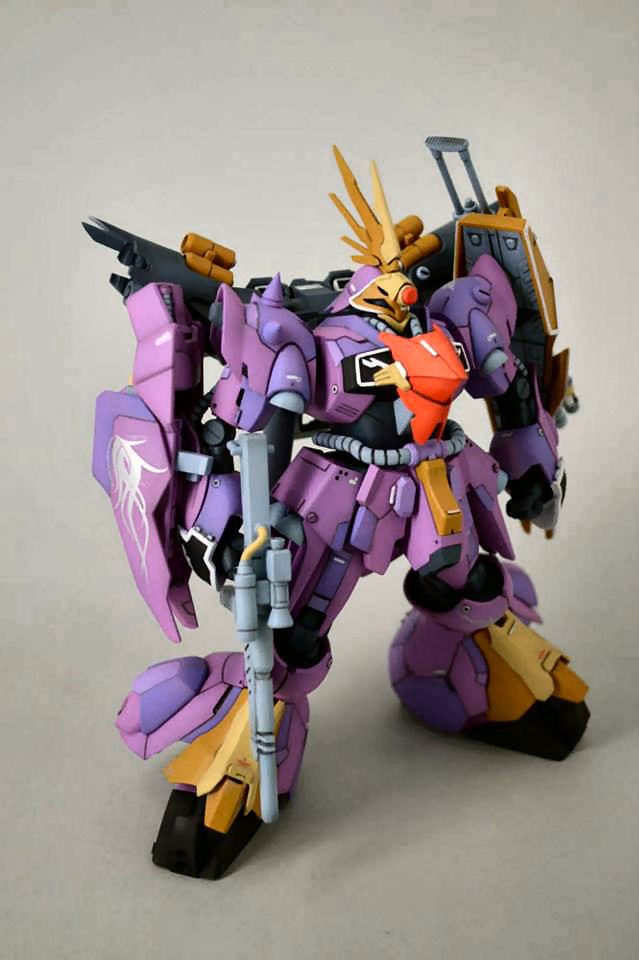 Dorumon - Zaku D2000 Jagd Dogara (Reserved)
Minnow - Gundam Ginga Gazer Aztec (Reserved)
ALRIGHT GUYS I'M BACK. LET'S START THE SHOW. CUE MUSIC:



EPISODE 2: THE KICKOFF ARRIVES! LET THE TOURNAMENT BEGIN!!
"Ladies and gentlemen. Boys and Girls of all ages and species. Welcome to the most amazing event in the entire multiverse. The GUNPLA BUILDERS CUP TOURNAMENT!! I'm your commentator and announcer Mika Leoness and joining me today is non other than former champion Ion Cross. "Thank you Mika. Hello to all the gunpla builders out there. I cant wait to see what this tournament has in store for us" That's right Mr Cross. The world has spoken and we are jam packed with excitement as we get ready for the epicness that is the qualifier round. 62 Competitors have been selected around the multiverse And only the best 40 can move on to the Elimination Round. And the winner of this tournament will be crowned the newest champion! "This should be a sight to behold indeed." Remember folks. This is not an event to be miss as you can watch it online or on the go with our Official live broadcast. And with just two weeks to go, this tournament is really gonna spice things up here in the Tokyo dome so don't miss it!"
With only three weeks preparation for the qualifier, Our heroes gone off in their separate ways. Guilmon and veemon stayed at their home building and customizing their very cool gunpla for the tournament. Raier, Bonnie and Sven made it to the portal connecting to the digi world. It was time for Sven to go home. Before that, Sven hugged his new friends and headed through the portal.
"I'm gonna miss that kid" Bonnie said with a tear trailing down her left eye.
"Chill. We are gonna see each other at the tournament you know" Raier explained.
"Yeah."
"I better get going Bonnie. Had to build my robot for the tournament"
"Alright Raier. Just remember that I'm going to crush you when the tournament starts"
"Looking forward to it"
And with a final glance at each other, Raier and Bonnie went their ways.
In the digi world, Sven is happily making his way home. He hummed a tune usually when he gets back from a trip like this. He was so excited to tell Sol and Yami About his Solo trip Thinking that they will like The new friends he made while he was there. When he did reach His house, Sol and Yami were already waiting for him in the living room. Sven ran toward Sol and hugged him while at the same time hugging Yami.
"Okay Little guy. I know you missed us. So, How did it go?" Sol asked the little blue dragon
"More importantly, Did you buy anything for me?" Yami asked
"Well, I met new friends at that world. It was a wonderful world! Turned out they were Digimon at that world as well. There were also a few Furry tourists here and there and a lot of humans somehow inhabit the world i visited. More importantly, The people were friendly as expected and the food they're selling was delicious. Boy i can't to go back" Sven smirked just thinking about his new friends.
"Alright We already know about that earth place you visited Sven. But who are these new friends you said you met?" Sol asked.
"Okay. First, There is this weird Ailen creature named Bonnie Who treated me for ice cream.Then there's Raier who was a fierce fighter. He also told me that he has a Furnation account Like me and he sorta has an underwear collection that he posts every week. Then there's Agumon, Who told me about This wonderful tournament which is coming in two weeks. I'm really excited for it. Lastly, There's Guilmon and veemon who formed this duo called Drago fighters and they're on the road to become the strongest in the world!"
Sol and Yami were completely amazed about Sven's adventure. Truly there was more to earth than they thought.
"Oh wow!! I never thought you met so many Friends there. But what about this tournament you said?" Sol was kinda curious as to what tournament Sven was talking about.
"Hey Sol. come check this out" Yami then pulled out a box from Sven's backpack. It was The Gundam model kit he bought from the toy store on earth. Sol actually knew Sven was going to buy one of these when he visits worlds with really good stuff, Should he have the chance. Sol then to Sven.
"Sven. What did you buy this time?" Sol asked the little dragon.
Sven did not know what to do. He just had to admit that he bought a toy because it looked cool. But he decided to keep silent.
Sol already knew this because Sven was interested with toys, Action figures even and they are a pain to obtain.
"I know you told not to buy anything but I just cant resist. It looked so cool that all my new friends have one." Sven then frowned with his ears pointing down.
Sol then comforted Sven telling him its alright. Yami then told Sven that they need to save money for future trips outside the Digi world. Sven then smiled and hugged Sol. He then grabbed the box and his backpack and headed upstairs to his room. He did not waste any more time Unboxing the Gunpla he got from the store. When he did open the box it was in pieces, Complete with a number and letter code As well as stickers all sealed in plastic bags and a manual to follow. "Aww. Don't tell me this was of those toys" Sven thought s he had a flashback about the other action figure he had that needed the same building method. Still, He wanted to see how it turned out So he cut each bag open and laid the pieces on the floor. He followed the manual carefully and Cut the parts out as clean as possible then built each part to its desired look. After two hours, He was finally finished. Sven then headed down stairs to show Sol and Yami what the new toy was. It was his most amazing action figure yet. At first, Sven was not content with it, But it looked absolutely awesome when he built the kit. He named it Gundam Age 02 Strider! He showed the finished toy to sol and yami who were just watching TV.
"Well, How does it look?" Sven asked, Patiently waiting for an answer.
"WOW!! You built this? I never seen such an awesome robot"
"Yeah!! Check out that Gun its carrying"
Sol and Yami were dazzled over the gunpla. It appears that they never heard about this new toy. To Sven, It was the expressions he was looking for. Sven smiled knowing that they liked the Gunpla.
"I'm starting to like this kiddo. Keep it up" Yami told Sven. A little bit of encouragement made Sven's heart heat up with confidence Knowing that he will win the tournament.
It was then that Yami changed the channel they saw what tournament Sven was talking about.
"To all Gunpla builders out there. This is your commentator and announcer Mika Leoness Live at the tokyo dome. As you can see, Thousands of people all over Tokyo have come to witness the Gunpla builders cup Qualifier where 62 of the gunpla builders battle it out for the ultimate price. Now is this just a site or what, The kickoff event is something you should not miss. There are loads of Gunpla exclusives, Meet and greet with some of our guests and if you so choose you can always visit the gunpla cafe stall. Also, A life sized version of the Unicorn gundam is featured here which is great for taking pictures and of course, Lord Romulus will be coming over to this kickoff event. So be sure to stay tuned to our live broadcast of the Kickoff event Right here at tokyo"
"Hey, That's the tournament Agumon told me" Sven said with a smile.
"Oh wow! I think they got everything there even more so those cool figures"
"Can we go to the kickoff show please sol?" Sven asked his guardian.
"You know what, Seeing that you two are interested i think we should go. Very well, Tomorrow we go to the kickoff show"
Yami smiled and Sven was jumping all the place excited that he will get to meet his new friends again.
"Well look at the time guys. I think we should 'YAWN' Rest up"
"Alright sleepy head. Come on you guys its time for bed"
"Coming Sol. 'YAWN' Boy am I gonna have a good time tomorrow"
The three dragons then head to their room and fell asleep.
The next day, Sven got up early In hopes of making it on time. Sol was already waiting downstairs and anticipated that Sven and Yami come down quicker.
"OI!! Yami. Sven. Come down here! We're gonna miss it"
"Coming!!" Sven came down all prepared with his gunpla in his backpack and a smile to booth. Yami came down with a PS vita in his hand and a camera in his bag as well as other stuff.
When the trio finally came out of the house, Sven was already eager to go and skipped along the road with Sol and Yami behind him.
"Hey! Don't go running off now. We're nearly there" Yami told Sven.
They finally arrived at the portal to earth. Sol approached the guard and asked for a passage through.
"Passage for three please"
The guard then gave Sol three tickets as proof of their transaction. Sol then gave the other two to Sven and Yami. The trio then passed through the portal. As Sven was about to passed through the guard smirked at him knowing that he will compete at the tournament.
"Good luck out there. Little Dragon"
Sven smiled in hearing this and passed through.
When they arrived, They ended up in the place they were expected to go. Tokyo Japan. Sven was already super excited at the site. the crowd, The Giant Gundam, The battles and the food. It's making Sven hyped.
"Now remember Guys, We should meet each other back here before dawn. Okay?"
"Okay!" Sven went off in search of his new friends.
At the same time, Guilmon and Veemon arrived at the event with their gunpla fully complete and ready to brawl. They Already knew where they are going.
"So, Best two out of three?" Veemon challenged Guilmon to a spar at the battle dome. They want to test their Gunpla before the tournament.
"Alright Vee. You're on!" And they set up for one Match.
Raier also arrived at the event checking out the Merchandise While Bonnie was at one of the stalls Just enjoying tea.
Meanwhile, Sven was looking at the Gunpla battle dome and thought that it looked like fun so he asked for a turn. The recipient politely Pointed to the stadium that guilmon and veemon were just battling.
"You can test your gunpla there."
"Thanks!" Sven then headed to Stadium 7 where he saw the great battle between Guilmon and veemon. He wowed at the battle taking place and watched as two robots clash with each other in Plastic splendor.
"Wow, You're good"
"Heh. So are you guilmon"
"But now its time to end this"
"Agreed"
The two digimon power up their bots for one final clash. In an instant guilmon's Bot started to Glow bright orange While Veemon Pulled out a beam saber from the hilt. They get ready for the final blow when Sven Accidentally put his hands in the stadium, Interrupting the duo's Epic climax.
"Hey. What happen?"
The duo looked around and saw sven Who frowned because he ruined the battle.
"Hi Sven, What's wrong little buddy?"
"I ruined your battle because i was too excited to get a turn. I'm sorry"
Veemon then comforted Sven and told him that it was okay with them. Sven then smiled and Hugged Veemon and guilmon in an embrace. Just then, Raier and Bonnie showed up to meet guilmon and veemon. At last the whole was her and they all greeted each other with big open arms.
"Hey guys. Lord Romulus is about to make an appearance here. I cant wait to meet him. Do you want to go?"
"YES!!!"
The entire gang went off to the Main stage Where Mika was about to introduced Romulus himself.
"Ladies and gentlemen. May I present to you. The most incredible man this side of the world, Please give it up for LORD ROMULUS!"
Romulus then entered with a black suit on and with an amazing smile. Sven looked surprised at the site of him and marveled At his greatness.
"Isn't this great? Lord Romulus in person!"
"Yeah. and we get to see in the best seats ever"
It was then that lord Romulus gave his speech.
"Today, The world is looking for a new champion. And i Believe that any of you can do that. In Two weeks time The qualifying round for This tournament will begin and I wish you all good luck. As what my Father has always told me, No matter what you do, Where you come from and how will achieve your goal one thing is certain. Never lose hope. That is what i believed in and what my father believed in. Now On behalf of my father and everyone in attendance I Leave you open in fulfilling your goals. LET THE TOURNAMENT BEGIN!!"
Claps were heard from all directions. It was nothing Sven had expected to see. Sven thought about him as an idol in his life.
He will always cherish those he said to never loose hope.

Before they left, The gang had one more spar with other, Guilmon vs Veemon, Raier vs bonnie and Sven had an AI to practice with.

"Here i come veemon. Dragon Fist!!"

Guilmon's Build dragon Gundam unleashes the dragon Fist, But veemon just dodges it.

"You had to do better than that"

"Okay. What about This? Dragon Tatsumaki"

While this is going on, The battle between Raier and Bonnie are starting to heat up.

"Here I Go. Kaizer Blade! SLASH!!"

"I'll counter that. Rocket Missles Launch!!"

Sven was happily training his bot battling skills with an AI control robot.

"Get ready for this!! Sword bits Attack!"

The sword bits hit the AI in all directions. GAME CLEAR! appeared in the screen Sven is on.

"YES! I DID IT."

Before Sven could celebrate any further, Sol was already behind him.

"Geez. That's some action you got there. I thought they were just toys all of a sudden"

"SOL!! Don't scare me like that"

"Whoo!! That looked like fun. I want to try"

"Yami!"

It was then that guilmon and veemon finished their little game that they saw Sven two more other digimon.

"Sven. Who are these two?"

"Yeah, You haven't told us that you had guardians with you"

Raier and Bonnie were also finished with their battle to See Sven and his two other friends.

"My name is Sol. I'm Sven's Guardian. This here is Yami. We're really glad Sven met you guys. He had lots of fun"

"Yeah. And on behalf of Sol, We thank you!"

The gang then started introducing themselves To sol and Yami. Sven was a little Embarrassed that his Guardian had to cut in and ruin his day. But seeing that his new friends liked Sol and Yami, Sven smiled knowing that they can get along pretty well.

"So Sol, Are you going to let Sven in the Tournament?" Guilmon Asked Sol.

"Yeah. We were expecting that he would come"

Sol nodded yes and the gang all cried out for joy.

"Wait, You're serious about this right? Sven in a tournament with lots of people and a huge at stake!?!? He's gonna have goosebumps. Remember that time he went to a talent show?"

"Geez Yami Relax. Besides, Sven is ready for this. He has a new batch of friends that he can play and a really good robot to play with. I'm sure He'll win"

The gang all supported sol's words.

"Well he better win because that price is mine!"

"Yami. All you care is the price. Let Sven decide what he is going to do with it. It is his first major tournament"

Everyone laughed happily but no one was happier than Sven who not only got to witness such an event and meet his friends again, But they also Met his Friends. The ones that will never leave his side. Sven will remember this as the greatest day of his life.

"Hey guys. Look at the time!! I think you three should go." Raier then pointed at his watch reminding Sol that its 5:30. And the portal closes by 6:00.

"Shoot. We were having so much fun that we forgot"

"You know, If it wasn't for your shenanigans Sol, We would have left earlier"

"Hey I had this planned out okay. So don't blame that we lost track of time"

"Guys! No fighting!!"

Sol and Yami then broke their argument and agreed with each other. Then headed out to the portal.

"Hey Sven are you coming?" Yami asked the little dragon who was waving farewell to his new friends.

"Coming Yami!!" Sven then joined Sol and Yami as they made their journey back home.

"So, Now that this your first tournament how do you feel?" Sol asked.

"I feel good. Nervous at first but Hyped for it. I can't wait to see who will I face first"

"We'll be there to watch it too you know. Besides we can't leave you hanging around in glory without us. We're BFF'S. And friends stick together no matter what"

Sven smiled at Sol and yami believing that with his friends by his side, He cannot lose. He is determined to win the tournament and win with all of his heart.

END OF EPISODE TWO. NOW CUE THE ENDING:




NEXT TIME ON GUNDAM BURNING KNIGHTS. WITH ONLY ONE WEEK AWAY FROM THE TOURNAMENT BONNIE GOES ON HER OWN ADVENTURE, TRYING TO FIND A BREAK AFTER A LONG DAY OPTIMIZING HER GUNPLA. HOWEVER, IT TURNED OUT BETTER THAN EXPECTED AS SHE WAS GREETED B A HUGE CONCERT IN AKIHABARA. BUT WHO PLANNED THIS CONCERT AND WHO IS PERFORMING? MORE IMPORTANTLY, WHO IS THE PURPLE COMET THAT PEOPLE WERE STRANGELY ATTRACTED TO?

EPISODE 3: THE PURPLE COMET AND HIS ROCKING TUNE. DON'T MISS IT!

ARE YOU READY FOR ANOTHER EPISODE? LET'S BEGIN THE SHOW. CUE MUSIC:




EPISODE 3: THE PURPLE COMET AND HIS ROCKING TUNE

One week has passed and the tournament is really heating up.With the Kickoff event Done And the tournament as their main focus, The kids did what they can to win. Guilmon and Veemon had to really work hard if they want to win So they did final Improvements to their Gunpla. Sven had more time to optimize his Robot now that he has a few more Custom Parts from Sol and Yami which they bought online to help Sven. Raier is Training After The event and wanted to improve his skills. As for Bonnie, The Little Green Ailen Went to Akihabara to find more Custom Parts for Her Kshatriya. This led her to a mall With a poster that there was a concert being held.

"Hmm... I guess I could take a break. After all, A girl's gotta have fun sometime too you Know"

Bonnie went straight to the mall. Inside She found out that there more to this mall than any mall she has been too. There were arcades, Food Stalls, Clothes shops and many more. More Importantly, There was a Gunpla Shop somewhere here.

"Perfect. This is the place for me"

She did not waste anymore time and Began to check out every Store that is in reach. She had a blast at the arcade and even took time to Eat at one of the best food stalls ever. Clearly, She busted loads of cash but she thinks she stills has one more stop to make and that's the Gunpla store.

"Custom parts. Here I come"

She went inside to find all sorts of custom parts and tools. Paint, Weapons, Tool packs everything she needs to optimize her Kshatriya.

"Alright, Its time to go shopping"

She focuses on getting the best optimizable weapons and accessories she can put on her gunpla. Turns out, With all this stuff it was getting a bit too hard for her to choose. She was about to leave the weapons isle when she bumped into a purple dragon who too was getting stuff for his gunpla.

"Oh. I am so sorry. Here let me help you"

"Thanks. What's your name kid?"

"I'm bonnie. You?"

"Dorumon"

The two glanced at each other not knowing what to do anymore.

"Well, This is awkward" Dorumon said breaking the silence.

"Yeah.. So about this purple comet thing. I just want to know because a lot of people in this place kept talking about it"

"Really? Well, To tell you the truth i'm the purple comet"

"WHAT?!?" Bonnie looked suprised as she just met the legendary purple comet who turned out to be a purple digimon dragon.

"You seemed surprised as though you never heard about me"

"I know. Its just, You're like my idol in a way. I really like how you maneuver your robot During one tournament and i have all your posters"

"It seems like i have a fan now. I'm flattered"

The two began to know each other better very fast during their conversation. Then dorumon returned to the topic at hand.

"Okay Bonnie. What exactly are you doing here?"

"Oh you know. Buying some stuff for my robot"

"Ahh.. So you're competing in the tournament too? Awesome!"

"Man. I can't wait to compete with you. But could you do me a favor?"

"What will that be?"

"Could you get that box with The short cannons? I think they will look cool on my gunpla."

"Okay kiddo. I'll get it for ya"

Dorumon then reached the box and gave it to Bonnie. then the two went to the cashier and pay for it. Bonnie also bought Green paint and some lovely decals. But there was one problem. Bonnie did not have enough money to buy it all.

"Oh shoot. I guess I have to leave this one out. I'm all out of money"

"That's okay. I got spare change if you want"

"That's great! Thanks a million!"

when they finally paid the goods, Dorumon took Bonnie to a gunpla cafe and ordered a fresh snack for both of them. Then they decided to play at the arcade a little bit.

After a while, They sat down and chill as the day finally settles for Bonnie.

"Well that was fun wasn't it?"

"Yeah. I'm glad I met someone like you"

"Me too. Say, Are you competing in the tournament too?"

Before Dorumon can answer, His phone rang. He took it out of his bag's side pocket and answered his call

"YO DORUMON!! Where are you bro? The crew's waiting for ya."

"Don't worry about me guys. I'm coming. And I'm bringing a plus one"

"Whoo!! Dorumon got a chick now. I liking this"

"Hey!! Don't mess with the kid. Besides, Japan has eyes on us now. We need to make this concert as awesome as possible"

"Yeah. I'll see you on the stage"

"Alright. But don't take too long. Oh, And bring your plus one with ya"

Dorumon then took Bonnie to the main lobby to find the main stage. As they walked, Bonnie still had doubts if he really is the purple comet. Clearly, He does look friendly but not that much so she still cautious around him. It was not long before they made it to the stage

"UMM.. What are we doing here?" Bonnie asked Dorumon.

"Well, I'm having a concert here tonight. Wanna watch me work?"

"Oh Yes Please!!"

And with that, Dorumon's concert was a huge success. Everyone enjoyed his rocking hits especially Bonnie who danced till there was no tomorrow. As for Bonnie, She learned two things on this trip. One, Know your enemy pretty well and two Try to befriend them. because who knows, The greatest legend ever might turn out to be you next best friend. In Bonnie's case that is.

END OF EPISODE 3. NOW CUE THE ENDING:




NEXT TIME ON GUNDAM BURNING KNIGHTS, RAIER BEGINS HIS SO CALLED TRAINING IN MATSUMOTO WHEN HE IS GREETED BY A FAMILIAR FOE. HE THEN CHALLENGES RAIER TO A DUEL OF FISTS! WHO IS HE AND HOW WILL THE LITTLE JAGUAR MAKE IT OUT OF THIS SITUATION?

EPISODE 4: MASTER VS PUPIL! THE ULTIMATE TEST. DON'T MISS IT!!