Introduction: THIS IS IT. After two grueling battles in the tournament of Epic Gunpla Action, It has finally come down to its Final 10. These warriors will battle it out for supremacy and become the ultimate Gunpla Builder!! Who will reign victorious and who will be crying home? All will be answered so let The Final Battle Begin!!
PS: I do not own any of the characters in the story and that i do not own Gundam or its franchise. This is just a fan story so please don't sue me Also, All Art and Gunpla custom photos are owned by their owners and that i will change many titles to avoid copyright. Then again, enjoy:
Special shout outs: Before I begin this story I would want to thank and give credit to these people who gave their OC's featured in the story some tender love and care and with my proof of approval (Don't worry guys. All your OC'S Got paid big time so your welcome) Links are also listed below so that you can watch these guys for yourself (And yes, I had to ask Permission from these guys in order to use their OC's for my story. I just do hope they enjoy it)

VEE4EVAA (vee4evaa.deviantart.com/)

TOTODICE (totodice.deviantart.com/)

PHATION (phation.deviantart.com/)

ALPHALEO (alphaleo14.deviantart.com/)

LEMONYNADE (www.furaffinity.net/user/lemon…)

UNREALPLACE (www.furaffinity.net/user/unrea…)

RYODRAMON (www.furaffinity.net/user/ryodr…)

AND HERE ARE SOME OTHER PEOPLE I WANT TO GIVE A SHOUT OUT DUE TO THE SUPPORT AND SUGGESTIONS THEY GAVE ME WHEN MAKING THIS. LINKS ARE LISTED BELOW IF YOU GUYS WANT TO WATCH THEM FOR YOURSELF:

coolblackeagle10.deviantart.co…

avatar260.deviantart.com/

riderb0y.deviantart.com/

soniastrummfan217.deviantart.c…

AND NOW, LET'S BRING IN THE FINAL 10 COMPETITORS:

GUILMON - After Making to the Final 10, Guilmon and veemon wanted to visit Agumon Land to tell everyone about their battles so far. Turns out Agumon had been expecting the two to show up and hosted a party just for them. After their little party, Agumon Told Guilmon that he can get any Gunpla of his choosing for free But he Refused. However, He managed to acquire a Try Burning Gundam as a result and even received a full on customization and repair for his two kits. Now with a little luck and Support From his pals, Guilmon heads to okinawa ready to face off anyone that comes his way. While His Build Dragon Gundam Has proven in the First two rounds that it is a formidable fighter, He thinks that it was time for It to take a break and Introduce Try Dragon Gundam To the stage. Armed with power greater than Build Dragon, This mobile suit has everything Guilmon thought about this kit, Except it was added with a Jet Booster on its back and power Gloves which add maximum impact for greater damage.



RAIER - Winning the Tournament and having fun meant everything for Raier when he first got to the Qualifier. But Now he wants to see his best Friend Wusagi in the Finals to cheer for him. He was getting a bit lonely and misses his home town so before he even made the trip to okinawa, He Stopped by at his apartment for some me time only to see Wu already there. With her support and skills, Raier finishes up his so called Shining Kaizer pt 2. with it completed, Raier heads to Okinawa to prove his training is worth it. He wields the Genesys Gundam, An upgraded version of the Shining Kaizer complete with swords that double as guns and its manly Martial arts.



BONNIE - She has made it to the Final 10. And to celebrate her victory, She decides to visit Angel who was having a concert in akihabara. After a little girl to girl talk and shopping around the mall as usual, Bonnie decides to focus on the tsk at hand that is to customize her Gunpla for her big showdown. With Angel's help not only did she manage to upgrade her gunpla, She also received a new version of her Kshatriya, Only with some minor modifications. When the time was right, Bonnie headed off to Okinawa to set her spotlight on center stage And win. Her Gunpla is now the Kshatriya X, A newly developed Kshatriya that Angel and herself built complete with new paint and weapons as well as other modifications.

SVEN - Him being in the Final 10 was just an incredible achievement for Sven. And after his big celebration with Sol and Yami along with a few other friends In a aquarium tour, Sven decided to upgrade his Gunpla. Once he was done, He noticed two other Models of the Age Gundam Just position there namely The Age 03 COSMOS And the Age 04 AXIS. He also found a letter on the table which read "To my Little Champion. Go Get Them!! SOL". Sven's heart melted and he almost began to cry knowing that his guardian was watching him even if he was not there. And so with confidence and a big smile on his face Sven heads to Okinawa for the Final Showdown. While He likes the two kits that sol himself developed, He still wants to test out the New and Improved Age 02 Victory Strider, A modified version of the Original with upgraded parts and accessories as well as a new paint job. Its also very versatile in the battlefield with increased range and speed.
DORUMON - Making it to the final 10 was just the start for this kid. On his way home, Dorumon found a contest of Gunpla in all sizes and grades. He soon found a Green Dragon warrior like Gundam that soon sparked his imagination to make one. Once finished, He began to search the net once more in order to find a suitable Entrance theme to the semi Finals. He soon came across some old attack on Titan Videos that might be of help and he was right, The Theme song was his absolute Ticket to wowing the Crowd once more. And so, After days of practice and with a new gunpla to spare, Dorumon heads to Okinawa to Rock Japan One more Time. Dorumon thought that of a zaku can represent why not a Gundam which is why he developed the Dragon Comet Gundam named specifically from his nick name. It also carries the best Sword around known as the RYUTAIGUN. A sword that can slice through fire with ease.


MINNOW - Being in the Final 10 meant that his chances of facing Sven was greater. He wanted to prove to his friend that he was Strong and ready for any challenge that might come his way. So he manages to train himself to better understand the Characteristics of his Gunpla and how to better enhance Effectiveness on the Battlefield. Soon afterwards, He was ready to Head to Okinawa and Fulfill the Dream Match That Everybody wanted to see. He still hones the Ginga Gazer Gundam which he built exactly for the Tournament But with his effective Training, He can better Control and maneuver his gunpla.

RUDRAGON - RU finally maiking it to the final 10 seemed to be a bi accomplishment for him but he just somehow feels that he was missing something. A friend and he does misses his best Friend Mako who was on the other side just cheering for him. Luckily for him, He still manages to call him and even post art due to Japan's great WIFI. But with these things done, RU decides to Upgrade and Improve his Justice Gundam which has taken a beating after The grueling Elimination round. After posting his finished repairs Online, RU heads to Okinawa to meet up with his friends at the tournament. He just can't wait to compete. RU has done tremendous work with his Gunpla As the newly Improved Justice Alpha Gundam has increased speed and defense as well as the Justice Lance which is its energy shield Plus A beam saber in one.
LEO - He already knew that competition is getting tougher and he needs to Toughen up. Luckily, With his Haro Ball Isa as his computer guide and a complete set of tools as well as Two other Unicorn Gundams, Leo begins to form operation Plan L. After hours of endless work he finally completes it and tests Drives it before he can fully use it. The Gunpla performed marvelously and with a smile Leo Gets ready for Okinawa. He wields Plan L which is actually Called Unicorn Gundam Plan LB Which is a fusion of the three Unicorns and sharing their Power to the user. It also has Enhanced Weaponry which meant Effectiveness is great.


MEICOOMON - With her determination to win finally paying off, Meicoomon begins to explore a bit while Improving Her Gunpla With needed Repairs. After her little trip, She decides to Watch a little TV and notices A Beyblade Championship that happens to be Participated By Dragon Fire Themselves. She sits back and watches the few tense moments Before her big trip to Okinawa where the Finals of both tournament where held. She also had informed all of the final 10 kids to visit the event before the tournament. She wields The Skull X Gundam As being the only Gundam in her Collection so far. But with its wide range of weapons and High Articulation, It can pretty much hold its own against even the toughest Gunpla.

FUSE - After making it to he Final 10, Fuse Decides to Wind down and spend some time with his team who were having a vacation with him. Turns out he was surprised to see a celebration party by his team. He had no idea what was going on so he decides to tag along and have some fun. After All the fun and games and having a few discussions with his team, Fuse heads off to Okinawa While waving farewell to his team. He Still hones The Kenzo Astray Which proved to be more of a match for any melee type warrior as it has the Weapons and the Power to pretty much overpowered anyone.

SPECIAL GUESTS: They may not have not be competing But they are here to cheer for our Final 10. These are either Fans or friends that hve been Invited over By lord Romulus Himself to Get the experience Of a Life Time. Let's meet them then shall we.

MAKO - RU's Best Bud in the drawing business. Usually he is seen drawing stuff for him and writing Letters to his bud if he goes away at times, But today that all changes as he is one the Invites to The Lord Romulus Experience. Now he can Go out and see his best Bud for the first time in his life (Well not really but it is touching for him). Mako heads off to Okinawa to see his Best friend and give him a best bro hug. He does also want some competition as to the Fact that he had prepared His gunpla, The Slash Impulse Gundam Ver Shark, With its twin Gatling guns and Beam Axe Its a formidable Foe on the battlefield.


TAILS - Although running around And testing out his inventions was not enough, Tails continues to seek new inventions that he can create to impress some folks. Unfortunately most of these inventions tend to back fire on him at times so He decided to take a safer perspective to his inventing. He noticed Toy robots was a safe way to invent with as well as Fun to play with. So he Decided to Build One of these things and Tested it first before going out to the field. It was a success and Decides to show off his creation to Okinawa, But he does not know how. That's when he received an Invitation to The Gundam Builder Cup Experience, This was his opportunity to finally show off his creation to the world and maybe the other people invited and Heads to okinawa. While it is still considered a custom, He invented it with his own hands naming it the TR1000 Gundam, Armed with its vast amount of weapons and a interesting paint job top it off with its excellent mobility that can make the FA Thunderbolt Gundam Cry.


SOL - Sven's Guardian Number One. This Guilmon usually Wanted to support his little champion from the very start of the tournament, ike taking him to The kick off show during Part One or Even Building The Two Gunpla Sven found in his Room. No matter what the cause, Sol will always try to find a way to make his little star smile, Even Sacrificing his life just to protect him and his other guardian Yami. While Sol does have questions as to why he is invited and not Yami, He humbly accepts and tags along To Okinawa where his little star just so happens to be competing in. He controls the Age R02 FIRE DRAGON, A newly developed Gunpla by the Shizuoka Gunpla Factory. It was known for its sick weaponry and ridiculous tenacity.

DRACOMON - This dragon happens to be a member of the Digimon Draco Max tour Held by non other than Guilmon himself. However, Meicoomon was also part of the group and Dracomon had a hard to choose who to root for. But he decides to Head to Okinawa just so that he could cheer for them both and have a good time especially When it comes to The Gunpla Builders Cup Experience In the VIP Room where other special guests will be cheering on as well as The legendary team known as Dragon Fire. He Built the Zabanya D Kai Just for the occasion. Its usually a Built abanya complete with a sick shiny Paint job and Optimized Scratch Built parts. Nothing too fancy but its still Formidable.

WUSAGI - Ever since Raier Left his home town, WUSAGI here tries to receive a letter from him but to no avail. So she tries the next best thing and look for him herself. When she got to Japan, Already she was surprised at how big and expansive the world is today, Even Bought a new pair of underwear just for her and Raier to try out. But still she can't find Raier. However, She received a letter from Lord Romulus Saying about the Gunpla Builders Cup Experience. Then she remembered that raier doesn't back down from any challenge no matter what it is And she knew that this is her ticket to seeing him live. So she puts the new undies and heads to Okinawa. She pilots the Nobel Phoniex Gundam, A moblile suit of amazing power and speed armed with a beam rifle ad the traditional Beam ribbons as well as some kick butt martial arts.

SPYRO - First honor hero/cadet of Skylander Academy and the Designer of the Dragon Comet Gundam. Yep, He was the guy or dragon that actually made the Gundam Dorumon was so Amazed to replicate. When he did find out that someone else used his design without permission, Spyro had to find out if this was one of Kaos' minions or it was someone more powerful than him Only to meet Dorumon instead. He apologized and decided to tag along to see the entire Gunpla Builders Cup Tournament and share his experience for Skylands. Should he be having a boring time, There's always his champion to customize Known as Ultra King Dragon Gundam, Which sounds like a mouth full of awesome words But it is Extremely powerful with its Big AXE And Shield combo.


LORD ROMULUS - So it has come to this. I never knew that we Can have such incredible Competitors from all sights of the world. This should be an interesting Semi Finals. These were the words uttered as Lord Romulus begins the Tournament with open thoughts. He wishes that everyone had a good time including him and so he invited five of the best fans of this generation to witness the Unfolding of the ultimate tournament climax. He couldn't wait to see them soon. But he does have suspicions about Cyber World 5 as he remembers what happened during the previous tournament. Should it go out of control He made precautions in the system As well as build a Gunpla called Amazing Strike Freedom R, The mobile suit he built for The Occasion in case it goes haywire. He also built it to Have his own fun Battling when he does get bored.

DRAGON FIRE - Aside from Gunpla battling in their past time, This team happens to also be Beyblade experts. So They decided to compete in Okinawa's Beyblade Tournament one week before their big Appearance in The Final Showdown. Now it all comes down to seven of these kids and their quest for glory. Let's meet them shall we:


GUILMON - AKA DRAGON EMPEROR. He had a few Beyblade Championships to his name including one in 2012, 2009 and even a Dragon Fire medal once when Dragon Fire hosted a sparring match against each other. They also had only seven of them to compete and he was one of the best. Surely He will win for sure as he has the most experience among the group. He controls the Devil Burning Gundam, A mobile suit Champion built by guilmon With the power of Try Burning and what remains of the Zeon Empire. As for his beyblade, He has Gigant Gaia, A balance type bey with really tough edges making it harder to burst.

VEEMON - AKA VINDICATOR. Veemon has been training to perfect his skills and beat guilmon while having fun at the ame time. When He heard that Dragon Fire will be competing in Okinawa's Big Bey tournament, this was his opportunity to Prove to guilmon his training. It was time for the Pupil to beat the master. Veemon Controls the Vindicator Gundam, A Gunpla built for Balanced combat. It usually has attack type weapons but Vee plays 2nd point of Offense in Dragon Fire's Strategy. As for his Beyblade, He wields the Legendary God Valkyrie, The Third form of the Valkyrie Bey. Its special God Power is a spring loaded mechanism in the energy wheel of the bey allowing extra spikes to hit the opponent For Maximum Damage.


AGUMON - AKA FIRE DINO. A beyblade expert does not work by how strong his rip of the launcher is or how powerful is his bey. Its his drive to win that can ensure victory. These were the words of Agumon, 3 Time Beyblade champion and Bey Expert. He has always expected to compete in a beyblade Match and to ensure his victory. He Also has a reputation for winning Gunpla Contests in the open class, Where only the most Skilled builders show their epic masterpieces. Once he wins the Okinawa tournament, He will finally have his 4th Beyblade championship to his name. He controls The Rytzar Kaizer, The Gundam Battle Born from the Hands of Thor. Its tenacity and Strength in combat makes it one of the most feared Gundams to date. As for his Beyblade, He wields Drain Fafnir. Its special God Power is its ability to absorb Enemies spin power and turning it into its own allowing it to out spin any bey to a sleep out.


KIRA - AKA LEVIATHAN. His expert in the launcher is no doubt the greatest in the Dragon Fire cast having a really good aim and a knowledge for Defense type Beys. After all, The best choice of Offense is to defend until the last bit of spin. He will soon find that out in the Okinawa Bey Championship. He controls the Gadessa Mantha, A mobile suit that lives up to its name sake with its Giant Mantis like Claws that also double as swords for melee combat. As for his Beyblade, He Wields Kaizer Kerbeus, A defense bey with a special Driver that deflect attacks to a minimum.


DORUMON - AKA THE LONE HUNTER. While he does know beyblade and had lots of experience using it, He's still a noob especially to this new series of beys. He kept losing to Guilmon who had the upper hand in the bey Fighting but had a chance to redeem himself when he heard about the Okinawa Beyblade Championship and so he prepared for the great fight. He controls the Delta Kai Full Destructor, A improve version of the Interdictor with more Guns and better defense. As foe his beyblade, He wields Tornado Wyvern. Its Special God power is its free spinning energy wheel that adds Damage as the enemy makes contact. It also has a special driver that improves stamina in battle.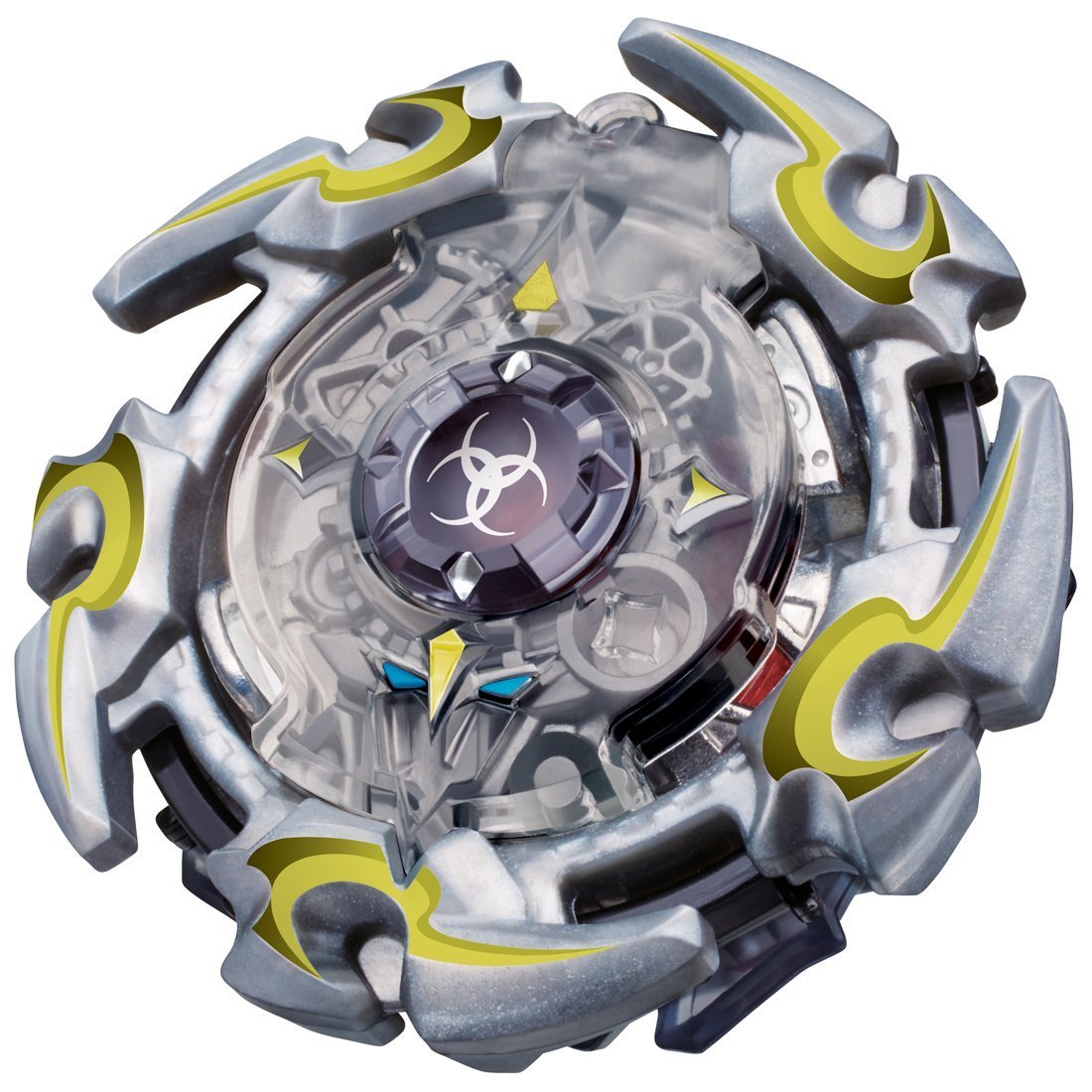 GATOMON - AKA Wild Cat/KittyKatPryde68. Known for her sick youtube Channel Called Kitty Pryde, This fellow digimon has a reputation of epic toy reviews including Beyblade, Hotwheels, Figma and many more. Among these reviews however, She had spent time and effort to do a time Lapsed Live stream of her Building her latest model kit and it got almost A thousand likes. She decides to show it off along with Dragon Fire at Okinawa just for the fun for it. She controls Project S, A Gunpla by the name of Gundam Seig whose power and Ferocious weapons make it a foe unlike any other. As for her beyblade, She wields Alter Kronos, A new bey She reviewed back then. Its special God Power is a mode change ability that lets it go from Attack mode to stamina mode to overpower any opponent In the battlefield.


NARGIO - AKA Blood Dragon. Just like Gatomon, Nargio has been preparing his bey to battle in Okinawa. He has also Prepared A Gunpla Suitable to his taste as well as his new nick name. Soon, The world will all know and fear The Blood Dragon. He controls the Gundam RAGUALIS, A mobile suit built with his color and ferocious speed Earning him the name Blood Prince of the Devil. As for his beyblade, He wields Kries Satan. Its special God power are Rollers around the Layer and the driver making it the best defense bey In any battle.


CHIO - AKA Princess Venus. While she is a noob to beyblade, she is no stranger to competition especially in a high class team like Dragon Fire. Even though she had to eliminate Takkun To make it to the Championship, That is not stopping her as long as her friend is cheering her on from the sidelines. Okinawa will be her Stage for sure. She controls the Berserker Strike Gundam, A model kit that scares the heck out of anyone due to its design and weapons (It even has a chain sword as a melee weapon). As for her Beyblade, She wields Killer Deathscyther, An improved version of Deathscyther. Its special Ability is the Blue wings on the layer that Pops out to increase Attack power and increase damage.

THE STORY SO FAR: Just because you have read both part one and part two does not mean you ca spoil it for everybody. But Since I'm the author and I can do spoilers for you guys then I'll do it anyway. Just Be warned thought here are SPOILERS Ahead so Do read part one and two before proceeding to this one. Anyway, Hope you enjoy this backstory

"Before the big event Begun, Guilmon and veemon were just on a day at agumonland looking at some wicked toys that had just come out this year. Eventually they met Sven, Raier and Bonnie who all became close friends. Soon they heard about The Gunpla Builders Cup Tournament and everyone wanted to go but only 64 of the best came to excel their creations in supreme war. Guilmon, Veemon, Sven, Raier, Bonnie and a few other kids all made it to the qualifiying match where everyone is pitted against each other and Where only 32 can advance. It was not easy but the friends manage to hold until round 2. Soon the elimination came and everyone gave their options to impress the crowd with Dorumon being the most unique. After all that the matches were on and the crowd went wild. Guilmon had to say goodbye to veemon who had been eliminated along with Toto who was Sven's friend and many others.At last the final matches at Okinawa can commence but before that, It appears our Final 10 decide to show up at a beyblade tournament where Dragon Fire Appears to be going up against each other in the Semi Final round. What surprises hold for our Final 10? And who will become champion of the Gunpla Builders Cup? Lets find in this ultimate Climax"

AND NOW THE MOMENT YOU HAVE BEEN WAITING FOR LETS START THE SHOW. CUE MUSIC:



EPISODE 11: THE CALM BEFORE THE STORM


It was a nice and sunny day here in Okinawa where the breeze is warm and the town just buzzing with action. Lord Romulus who is on a Fancy Limousine as always was having a meeting with some of his invited guests. They were on their way to the hotel They will be staying in until the Final Match.
"Well, Gentlemen. I see you all feeling comfortable yes" He asked his guests.
Everyone nodded yes and as they head to the hotel they immediately Geek out of how awesome it is. The guests all have Individual rooms That suits their taste.
"WOW. This looks awesome. Like the design and all Juts kinda looks like my room" Mako told Romulus thanking him afterwards
"OMG. This looks great" Wusagi commented about her room.
"Well, Its not exactly first class But I'll take it" Sol complimented.
"I could totally work here. That is if they will let me" Tails said appreciating his room.
"I totally dig this" Dracomon as so happy to be in his room That Romulus also told him that their service is always available should He be hungry. Dracomon thanked him afterwards and Slammed his door just as the others were doing as well. As for Spyro,
"HMM.. Could a bit more class but I'll take it. Its not as horrible as eruptor's Place" Spyro said. Romulus smiled.
Soon he was the only one left in the hallway. Romulus made a phone call to his secretary asking her about the status of the Final 10 competitors to no avail. But he immediately knew where they were and he has a feeling that They are having a great time with them in that other contest he heard of.
Meanwhile in a mall just outside of the Event stadium, The final 10 Cheered on as the epic Beyblade Tournament came down to eight competitors and it was non other than the Dragon Fire team. the group looked totally excited as they were introduced one by one.
"Let's go Guilmon!!" Guilmon shouted cheering him on.
"Yeah Veemon you can do it." Sven cheered.
"AGUMON!! GANBATTE" Meicoomon said cheering.
Soon it was time for the First match to begin. First up is Guilmon vs Veemon. They greeted each other before they begin to battle and as the referee counts down 3 2 1!! They both engaged. GO SHOOT!! And the match was on. Veemon's God valkyrie gave Guilmon's Gigant Gaia a hard time to counter but it sees an opening and goes for it knocking it out. Guilmon may have won round one but its not over yet. Another round began and the engaged with even more power. The Final 10 was so fired up that they cheered louder than the crowd. soon God valkyrie got the upper hand with a burst Finish against Gaia. soon the final round beagn and the two Clashed with violent spped. Everything was going down to Veemon's favor but before he could relax Gigant Gaia gave a massive direct hit to God Valkyrie causing it to lose its spin. Soon its reboot driver activated and its now on full attack mode. With its last dying spin God Valkyrie manages to get a critical on Gaia but it was not enough and it suffered from a sleep out. Guilmon won the match and the crowd cheered in his victory. Soon the final 10 got to go backstage seeing that they are also competitors for the Gunpla Builders Cup and met up with Guilmon.
"Well look who it is. The Final 10 of Romulus' epic competition. I can't believe that you made it this far"
Everyone agreed and wanted to get a group selfie with him. he highly agreed but not before the other victors came in to join him which were Chio, Kira and Dorumon. they were the finalists in this competition.
"Guilmon San. We have a match to attend to" Chio reminded guilmon who was still answering all of the Final 10's questions.
"Sorry guys but I gotta go. Anyway, I hope I can see you all in the Semi Finals of your tournament" Guilmon Congratulated.
The Final 10 Gave a cheer of appreciation and headed to the crowd seats to get ready to see Dragon Fire's finalists battle it out.
Soon the crowd fires up as the Finalists begin their matches. Guilmon and kira were up first. They prepared their beys for battle and with a 3 2 1 the two Engaged. GO SHOOT!! the match begun with a powerful clash from Kaizer Kerbeus and Gigant Gaia. The two looked evenly matched Managing to end up in a tie within the first two rounds. Soon, Guilmon got a victory point for Causing a sleep out against Kira but he answered that with a Knock out instantly gaining a point. Soon their final match begun with the two clashing in full metallic spectacle. Gigant Gaia managed to gain a few hit on Kerbeus but his Barrier like driver kept him from Out spinning. However, this was not enough as Gaia ended up with another Critical hit causing Kerbeus to Burst gaining guilmo an instant 2 points. Guilmon won along with Dorumon. This was a true finals to experience but they got to take a break though and Proceeded backstage.
Meanwhile, The final 10 also had a little break time Themselves Having lunch at a local BBQ store just near the event. They then talked about their experiences from the tournament and how they can make it more exciting. They also had conversations about their lives, Friends and even a few tips exchange. When their Food arrived (namely US RIB EYE STEAK For everyone) They immediately dug in. the food was so delicious that they almost passed out from indigestion. When they were done, They were so full that they couldn't get up at first but regained full strength after 30 seconds. They paid for the food and headed back to the tournament grounds where the final match was about to begin. Soon the finalists dorumon and guilmon met up face to face.
"I can't believe that I will have to face you in this final round. But I will not Lose no matter what" Dorumon said greeting his master with a Attack on titan inspired salute.
"That's my little apprentice. Now get ready to battle" Guilmon said
"YES SIR" And with this reply form dorumon, They exchanged a hand shake and prepared to battle. The Final 10 looks on as this final match may be the biggest match of Dorumon's career. He has never beaten Guilmon before and with this victory he could change the tide. Soon the Referee came in with a 3 2 1 and with a powerful launch from both competitors, The two beys began to engage. GO SHOOT!! Guilmon's Gigant Gaia put up quite a fight against Dorumon's Tornado Wyvern and they clashed with tremendous power. The crowd cheered on as the match progressed with Guilmon having the first point with a sleep out. Soon the 2nd round commenced and the two gave a awesome fight but Dorumon came in with a burst finish earning him two points. Soon the intensity was great as one more point can make dorumon the champ but if Guilmon gets a burst finish, He will be the winner. the two prepared one last time and began to engage.the beys clash and clang as they try to Get the upper hand. Wyvern's spinning wheel managed to keep Gigant gaia at bay but Gaia tries to go for a critical hit. It could go back and forth until Tornado wyvern ends this with a Knock out blow to Gaia earning him the victory and the championship. Dorumon could not believe it. He has finally defeated his master and now has accomplished something that no Dragon Fire member has been able to do. The crowd went wild for their Victor. The final 10 were so happy for dorumon because of the sheer emotion that he is exerting right now.
Before he received his Trophy however, Dorumon decided to give his speech of honor to his team, Which he actually prepared himself.
"This has proven to be a successful victory to me and this entire team. But being with my friends this long has brought me here this far and it has thought me two things. One, you never win battles by yourself. There are always friends who will be there by your side. And two, Always learn from your masters even if you defeat them. I know for sure that guilmon will get stronger and try to beat me one day but i will stand my ground and be ready to What ever may come. Because on my word that I Dorumon of Dragon Fire share this victory to each and every one of you and to the whole world. LET'S CONTINUE SHARING THIS VICTORY TOGETHER!"
He then made the iconic Attack on titan Salute and the crowd cheered on. The final 10 followed up the AOT Salute to Dorumon as he looked on. Even the guys at the hotel Gave the salute as they watched the entire thing unfold. Spyro was one of them who thought This kid was brave and true to his word and gave a salute to him on the other side. This was surely the calm before the storm, A storm that will begin in the opening ceremony of The Gunpla Builders Cup soon.
END OF EPISODE 11. NOW CUE THE ENDING:



NEXT TIME ON GUNDAM BURNING KNIGHTS. NOW THAT THE BEYBLADE CHAMPIONSHIP HAS BEEN SETTLED, IT WAS TIME FOR OUR FINAL 10 TO TAKE THEIR BATTLE TO OKINAWA. BUT BEFORE THEY DO THAT, THEY SHOULD GO TO A OPENING CEREMONY WHERE THEY WILL MEET SOME REALLY AWESOME PEOPLE GET TO SEE SOME GUESTS AND SOME FRIENDS THAT MISS THEM SO MUCH. ITS A EVENT YOU DO NOT WANT TO MISS.


EPISODE 12: TIME FOR THE GREAT OPENING. LET THE SEMI FINALS COMMENCE!! DON'T MISS IT!!

ARE YOU READY FOR THE ULTIMATE RUMBLE? WELL THEN, LET'S START AND CONCLUDE THIS SHOW. CUE MUSIC:


EPISODE 12: TIME FOR THE GREAT OPENING. LET THE SEMI FINALS COMMENCE!!


The day has finally arrived and the crowd is buzzing all the place with tickets at hand. The Guests Romulus invited were all up and full of energy ready to see what transpires in the tournament and are on their way with Romulus to the VIP room. As for Dragon Fire, They have a room for themselves and are pretty much enjoying it with pizza, HD Television and a hotwheels track setup (How they manage to get that in there I have no idea). But it looks like the show was up to a good start and everyone is ready for the ultimate showdown. But where are the Final 10? Well, they are preparing backstage with their opening theme for the ceremony that begins before the Matches. Once they were done though they were so fired up and ready to battle. The crowd waited anxiously and After 20 minutes, Mika Leoness came up to the stage and with the flickering lights and epic music on cue, The Tournament's climax is about to begin.
"LADIES AND GENTLEMEN WELCOME TO THE GUNPLA BUILDERS CUP SEMI FINALS!! I'M YOUR HOST MIKA LEONESS ON BEHALF OF ION CROSS WHO CANNOT BE HERE TODAY. NOW I KNOW YOU HAVE BEEN PATIENT RECENTLY AND WANT TO MEET YOUR FINAL 10, WELL WAIT NO LONGER CAUSE HERE THEY ARE"


On cue The stage lights begin to glow in different colors and the cameras all facing the center of the stage. It was time to introduce the Final 10.
"FIRST UP IS A DRAGON WITH A BRAVE HEART. WHO ELIMINATED HIS BEST FRIEND JUST TO MAKE IT TO THIS VERY FINALS AND IS KNOWN AS THE CRIMSON FIGHTER PLEASE WELCOME GUILMON"


Guilmon Began his approach by showing off his new kung fu moves, Even though they were not official kung fu moves they were still cool. He ended with a traditional bow and then waved to everyone in the crowd. He then proceeded to his position.
"NEXT UP IS A WARRIOR WHO USED MARTIAL ARTS AND GUNPLA TO IMPRESS US ALL. HE COMES FROM A LAND UNTOLD HERE'S RAIER"


Raier Approaches in full combat uniform. with his staff at hand he begins twirling it with ease instantly gaining the crowd's attention. He then showed more of his awesome stuff with Kung fu and staff control. He ended with a pose and then bowed to the crowd and Guilmon before heading to his position.
"THIS COMPETITOR CAME FROM A FAR AWAY WORLD WHOSE SKILLS AND FEROCITY ARE NON TO MATCH, THE EMERALD REBEL BONNIE"


Bonnie came in dressed in her custom designed rebel dress complete with dual pistols for instant flair. She then posed for the cameras before heading to her position while giving a hi five to Guilmon and Raier.
"THIS NEXT COMPETITOR IS A NEWBIE TO THIS TOURNAMENT BUT HE HAS PROVEN FROM THESE TWO GRUELING ROUNDS THAT WITH A LITTLE DETERMINATION YOU CAN OVERCOME ALL. HERE HE IS WITH A SMILE, LETS WELCOME SVEN THE GIRAMON"


Sven was so pumped to see the crowd. He posed a few times and waved to Sol who was watching him from the VIP Room. He then turned his attention to sparking up the crowd by giving his signature pose of cuteness and proceeded to his position while also greeting the other competitors. He was surely ready for what was coming.
"OUR NEXT COMPETITOR MARKS AN X FOR VICTORY AND THE TREASURE SHE SEEKS IS YOUR ROBOT HEADS ON HER THRONE, GIVE IT UP FOR MEICOOMON"


Meicoomon comes in full of confidence and joy. She then waves her flag symbolizing her Gunpla and her team who is pretty much watching her right now on TV. She then proceeds to her position.
"THIS NEXT COMPETITOR COMES FROM AN INTERESTING LINE OF SUPERB ARTISTS WHO DRAWS NOT ONLY TO IMPRESS BUT TO ALSO INSPIRE OTHERS. HERE'S RUDRAGON"


Ru Flies in showing off his superb flying he usually practiced himself. He then Hi fives the crowd with every swoop and then proceeds to land in the center before posing with a cute smile on his face. He then proceeds to his position.
"FOR SO LONG, THIS NEXT COMPETITOR KNEW HE WOULD FACE SVEN IN THIS FINALS AND NOW HE IS HERE TO PROVE HIS WORTH RIGHT HERE AND NOW. HERE'S MINNOW"


Minnow Comes in with what appears to be plastic knives which he then shows off with some legit skills. He then gets rid of the knives and proceeds to wave at the crowd before heading to his position while giving Sven a heads up look. He knows that he will be an interesting opponent to beat.
"OUR NEXT COMPETITOR IS HERE WITH UPMOST FIERY JOY. HOPE YOU DON'T BURNED BY FUSE THE QUILAVA"


Fuse comes in with some fiery tricks to show off to the crowd. First he did a fire loop with his flame wheel, then he made mini fireworks with his Ember and finally a flame tornado with his Flamethrower. This got the crowd really excited It even cauht the attention of both Dragon Fire and Those in the VIP Room. It was a grand sight.
"NEXT UP IS A LION KID WITH A ROAR THAT MEANS TO BACK AWAY. HE HUNTS FOR VICTORY AND VICTORY ALONE, HERE'S LEO"


Leo approached the stage with his Haro ball at one side and a MG Unicorn Gundam custom on the other. He then waves to the crowd and proceeds to his position. On cue, He ordered his Haro ball to take the Unicorn Gundam away Before it returns to his side.
"AND FINALLY, THIS LAST COMPETITOR HAS ROCKED OUR WORLD IN THE ELIMINATION ROUND AND HE IS HERE TO ROCKS US ONE MORE TIME. A DIGI KID Y DAY AND A ROCKSTAR BY NIGHT, HERE COMES THE PURPLE COMET, DORUMON"


And as the crowd cheered for his appearance, The lights went out. The crowd did no know what was going on even the competitors themselves were a little shock by this sight. Just before anyone can panic though the sound of drums came in with a beat very familiar to some fans. Soon after 20 seconds of the melody of drums Dorumon appears in front of the stage with a microphone in hand. He then made the iconic AOT Salute and proceeded to sing Shizou Wo Sasageyo By linked Horizon. As the song went on the Screens began to show what appears to be the entire match unfolding on Wall Maria, Rose and Sina, As if it was Based on Attack on Titan. The crowd loved it and followed the tone with an upholding roar of glory. The other competitors were amazed at the sight and proceeded to rock along side Dorumon, Dancing to the never let Hym Of Honor, Even Dragon Fire had to join in as well seeing that they too enjoy the song and the sight. Once Dorumon was finished rocking out, The crowd Cheered with the other competitors. They marveled at his performance and wanted to see more. And with that, Dorumon thanked them all by Bowing and Waving to the crowd as he headed to his position.
"AT LAST ALL 10 COMPETITORS ARE HERE TO MAKE HISTORY HAPPEN. SO NOW, WITH A OPEN HEART AND ON BEHALF OF LORD ROMULUS AND TO YOU ALL IN ATTENDANCE LET THE TOURNAMENT BEGIN!!"


The crowd uphold their joy cheering on as the tournament is about to reach its Final rounds of action. This should be interesting.
END OF EPISODE 12. NOW CUE THE ENDING:




NEXT TIME ON GUNDAM BURNING KNIGHTS. THE FINAL 10 WILL GIVE IT THEIR ALL AS THE SEMI FINALS COMMENCES. WITH STAGES REPLICATED FROM ICONIC ANIME HOW WILL THE COMPETITORS WOW THE CROWD? FIND OUT SOON ON


EPISODE 13: THE MOMENT WE HAVE WAITED FOR. DON'T MISS IT!!

ALRIGHTY FRIENDS THIS IS THE POINT WHERE THE REAL ACTION BEGINS. ARE YOU READY FOR THE BIG FIGHTS IN THIS FINAL SHOWDOWN? WELL, STICK AROUND CAUSE ITS TIME TO START THE SHOW. CUE MUSIC:

EPISODE 13: THE MOMENT WE HAVE WAITED FOR.


The matches were finally up and running as the final 10 prepare their bots for battle. Here are the lists of fights: WAVE 1, GUILMON VS RAIER. WAVE 2, SVEN VS MEICOOMON. WAVE 3, RU VS MINNOW. WAVE 4, BONNIE VS LEO. AND WAVE 5, DORUMON VS FUSE. This was going to be an interesting contest.
Meanwhile up in the VIP Guests room, Spyro was just going his business taking photos and stuff with his magical phone (How he manage to get one of these I have no idea). He then was greeted by Sol who was also taking photos for his little champion Sven. Everyone else stood by watching TV When Romulus came in with a new Guest. A Riolu even. He was also wearing a red bandanna around his neck and is carrying what appears to be a gunpla custom tuned by him. The Riolu introduced himself as Leon and Explained that he came here to see the spectacle of the Final battle right before his eyes. Everyone greeted him nicely as Romulus left the room to let them be. Elsewhere on the other VIP Guest room, Dragon Fire was playing happily with their awesome toys. Agumon, Kira, Dorumon and Chio were busy playing Beyblade while Veemon was having fun watching his toy car race along the pre built track and the rest were on the TV Playing X BOX. However Guilmon got a little too serious and wanted to see the Tournament unfold But because of how much fun his team is having, He joins in anyways.
Soon the battle arenas were Introduced and they were Usually based on Anime Inspired Locations Thanks to the newly Upgraded Cyber World 5. The Final 10 were in for a treat today. They prepared their bots for combat and with the launch pad ready, The fights were on. Let The Bot Battles Begin!!
WAVE 1: GUILMON VS RAIER
At this point the Try Dragon and the Genesys got their stance game on as they prepare to make the first move. They were in the center of a City in Wall Rose, A familiar anime spot from Attack On Titan. The Try Dragon begins to move at break neck speed and attacks the Genesys with a quick blow to the face. The genesys counters with a swift right kick sending the Try dragon a few miles before it recovered. The Genesys then Unleashed its two swords to Attack the Try dragon but was countered By try Dragon's power gauntlets sending the Genesys all the way to the wall itself. The try dragon then begins punching Genesys over and over until there was a big hole in its wake. The genesys unleashed all its power just to escape for a few seconds. It then blasts itself to the Top of the wall. Guilmon had no idea what Raier was planning and so decides to follow him Until they met up once again on the very top of wall Rose. They looked on at the sight they are standing on.
"Hey. I was waiting for this moment to come Guilmon" Raier Told Guilmon.
"Yeah. You too" Guilmon said in reply.
And with that the two got ready for their epic climax.
WAVE 2: SVEN VS MEICOOMON
This match opens up with Meicoomon landing a few hits on Sven But the Age 02 Victory Strider has some really great speed and with it, It avoids most of the barrage from Meicoomon's Skull X. The skull X then pulls out a beam cutlass and starts to Slash the Strider but it countered with one of its Strider Blades. Then the strider proceeds to attack the Skull X but was led into a trap as bombs exploded damaging the strider. The skull X then proceeded to Unleash its ultimate weapon The skull canon and finish the Strider once and for all. Its looking like certain death for the strider until it calls out more Strider blades to go after the Skull X leaving it to shot them instead. As if the skull X won it waits However it was caught off guard and stabbed by the strider granting an instant victory for Sven. After the match, Sven exchanged a hand shake with Meicoomon congratulating her for an awesome fight.
"This is awesome. I'm in the finals. Boy I can't wait to tell Sol this" Sven thought and proceeded to the victors podium.
WAVE 3: RU VS MINNOW
This was an interesting fight. They fought off in some sort of space colony probably from the thunderbolt era only with no thunder. Ginga Gazer started to attack with its lightning fast strikes damaging the Justice alpha a bit only to be countered by its beam shield. Justice then open fired at the Ginga Gazer and proceeded to charge right in. But the Ginga Gazer instinctively Dodges all the attacks and charges for the Ginga Thunderbolt attack but RU Takes this chance and blasts Minnow's Ginga gazer before he could unleash his final attack. The Justice then Charged with a beam Shield Javelin and stabbed the Ginga Gazer in the chest Ending the fight. RU Then congratulated his opposition for making it and before he could go to the Victors podium RU Waved to the VIP Guest room Probably to catch Mako's attention.
"HI Mako. If you're watching this just so you know I made it to the finals" RU Politely said.
These fights were exotic but the Fight between Guilmon and Raier is far from over. How will it end? Tune in next time.
END OF EPISODE 13. NOW CUE THE ENDING:




NEXT TIME ON GUNDAM BURNING KNIGHTS. AS THE FIRST TWO FINALISTS MADE THEIR MARK THREE MORE OTHER COMPETITORS WILL BE JOINING THEM SOON. WHO WILL THEY BE? FIND OUT IN:


EPISODE 14: REASONS WHY WE FIGHT. DON'T MISS IT!!